"Some bikes you have to see in action to truly appreciate. The guys at Pello nailed the fit, weight and geometry for this all rounder! From the neighborhood to the skatepark to the dirt jumps to singletrack, the Reyes excelled everywhere it
should." -Colin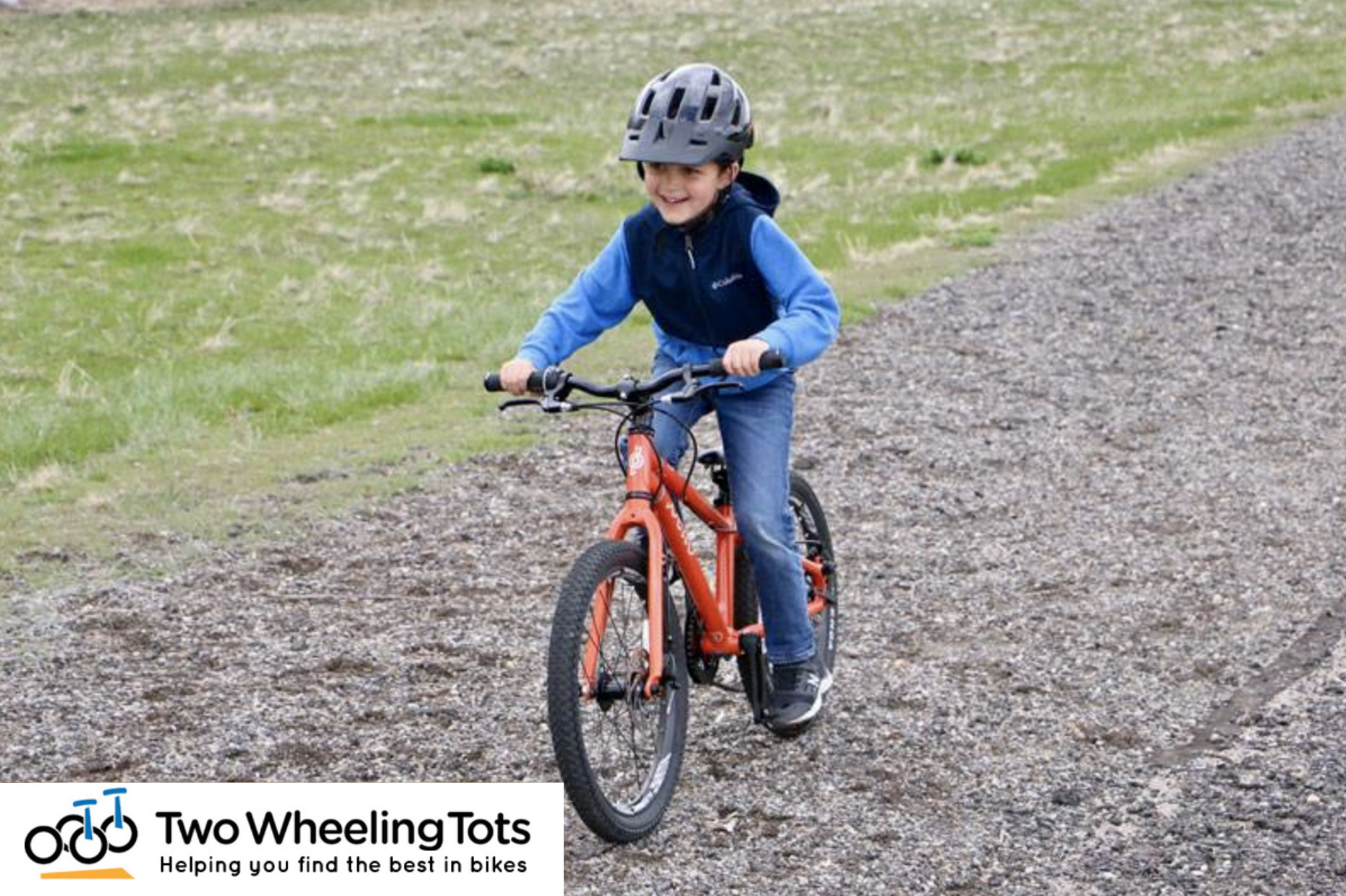 The Pello Rover offers a well-thought-out combination of technically capable, yet easy-to-use components that are suitable for 6 to 8 year-olds.
"With so many balance bikes flooding the market, it's hard to add value to what's already out there. But that's exactly what Pello did with the Ripple. Its unique rotating handlebars allow the Ripple to grow with your child, rather than only being a great fit for a short moment in time. And with best-in-class, durable components, the Ripple will last through several kids!"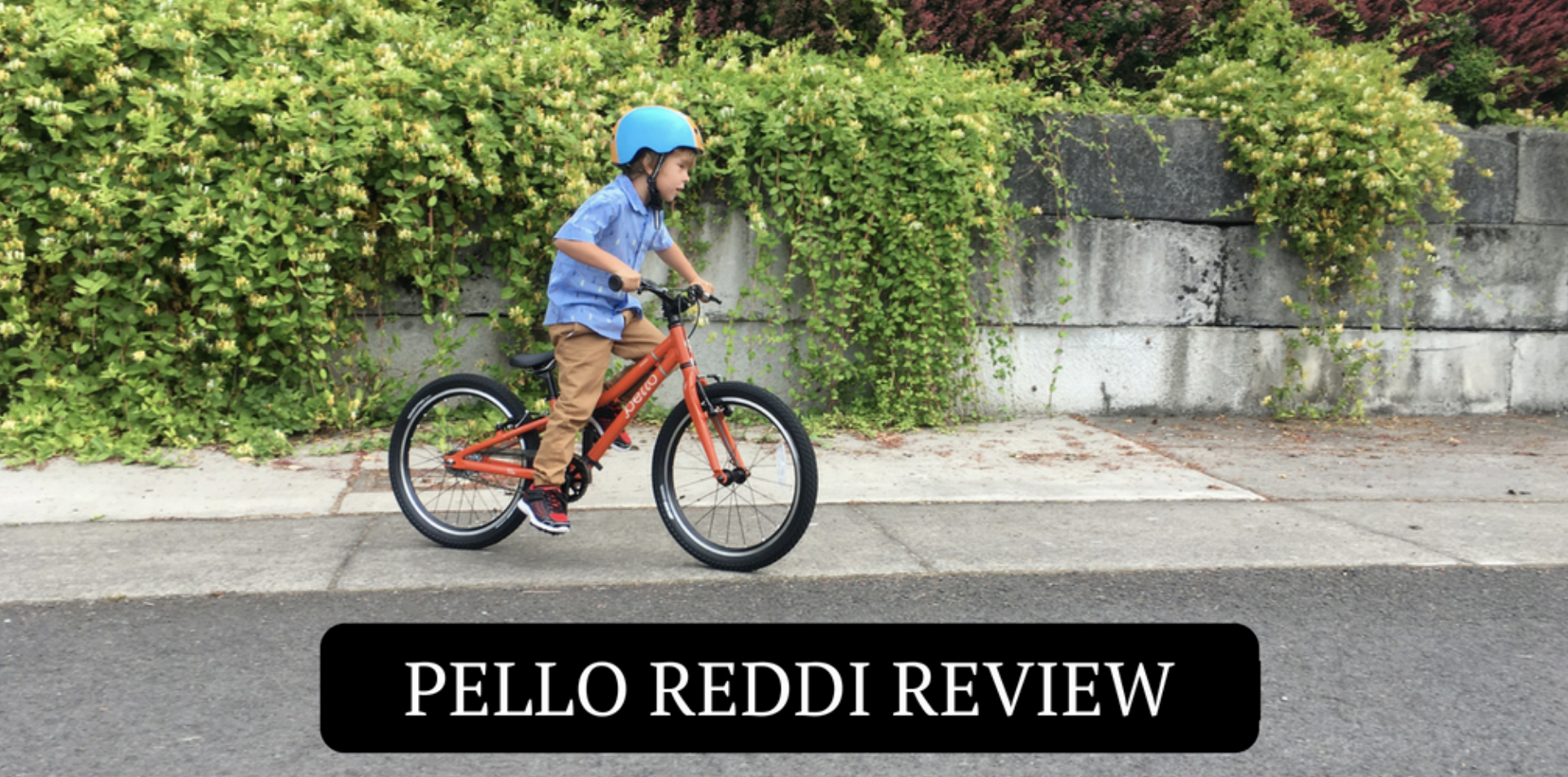 "Of all the kid-specific bike brands, Pello is (in our opinion) the most under-recognized. With a range of high-quality bikes, Pello offers lightweight, durable bikes at a competitive price point. If you're not familiar, do yourself a favor and get familiar."
"Pello really puts a lot of thought into their bikes. And the design behind the Revo is no exception. But first off, I want to mention that I love that every bike comes with a pre-ship checklist that is hand checked! They make sure that everything you need is there and in working order! Talk about great service."
"What looked great on a web page was even better once it arrived. The headset was properly pre-loaded, the brakes were set up right, and it was ready to ride in less than 15 minutes out of the box. It even came with a bell."
- Bicycling 2018 Printed Buyers Guide
"The best first bike for beginner off-road use is the Pello Revo 16″. Of the 13 bikes we tested, this one offered the best combination of trail-ready tires, hill-climby gearing, and geometry that suits both beginner and off-road needs"
The Best Kids' Bikes of 2017
"The Reddi is a great bike for kids looking for a simple, comfortable and fast bike for riding on paved bike trails and around the neighborhood."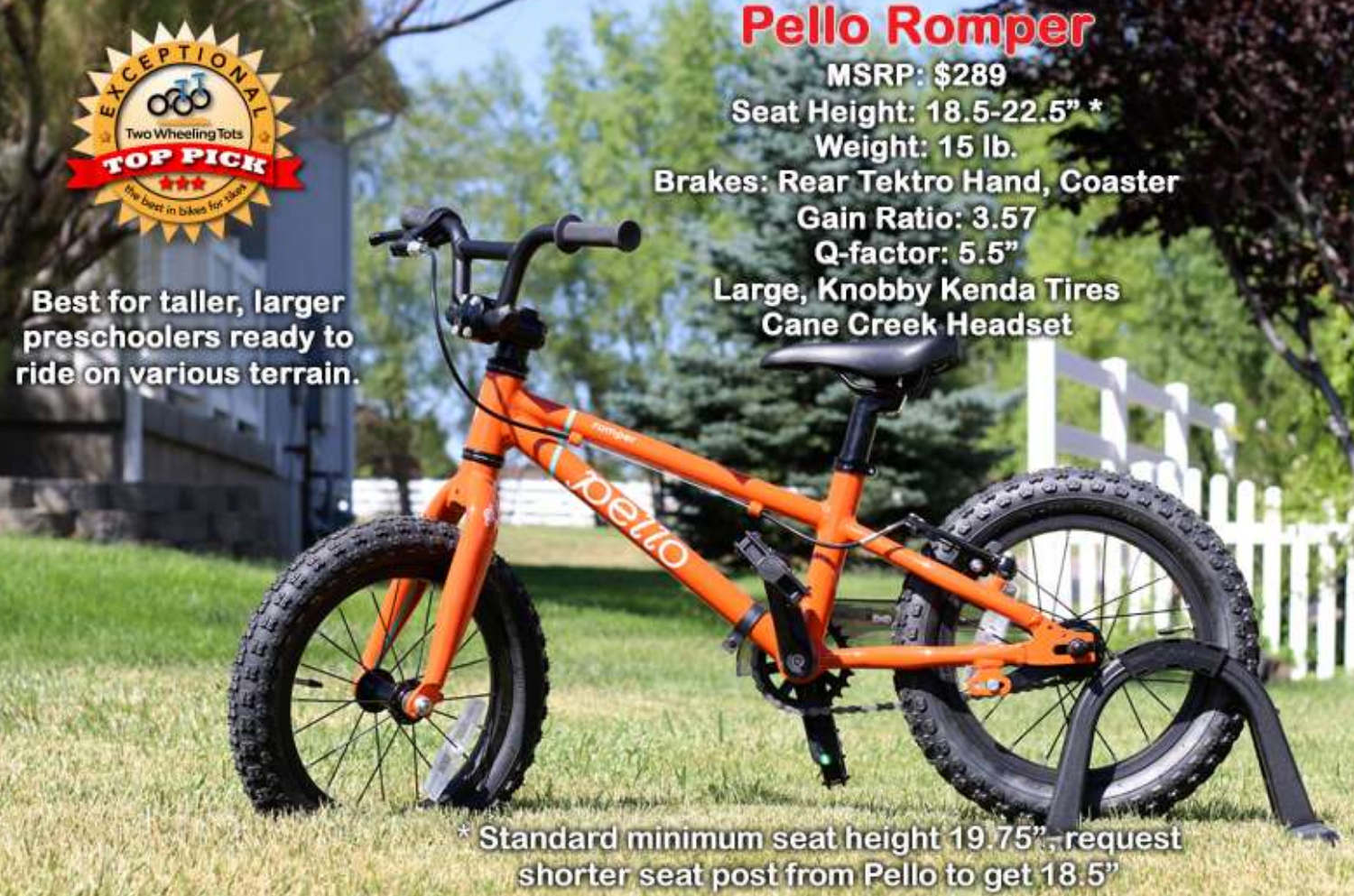 "From Kenda tires and Tektro brakes to Cane Creek headsets and lightweight aluminum frames, Pello Bikes ooze quality."
"Built with "ride right geometry" the Revo upright positioning and narrow crankset, provide a comfortable and natural fit for hesitant riders."
"Once fully assembled, it was time to hit the trails, dirt, and whatever else we ran in to. So we started at the beach, hit the paved trail, tackled some grass, and even tried out some gravel."
"It is rare when a kid's bike is exciting, but Pello Bikes managed to make their Revo a very exciting bike. After having kids ride bikes from mainstream bike shop brands, the Revo managed to blow them out of the water."
"As a mountain biking family, we loved the fact that the Romper has seriously beefy tires and looks like a grown-up mountain bike. Combine that with the sleek frame design and gorgeous paint job, and you can understand why the Pello Romper is drool-worthy."
"And Pello really believes in their bikes! They come with a lifetime warranty on the frame and fork and 2 year warranty on the parts. They are certainly something that can easily be passed on (or get a great return on your investment too)."
- Tales of a Mountain Mama
"Lately, there have been a lot of ideas on what the "ultimate kids' bike" would be, but for newcomer Pello, the answer is simple, light weight, high quality bikes that don't cost a fortune…"
"The 16-inch wheels are from Kenda, and they come with presta-valve tubes, a nod serious cyclists, kid or grownup, will appreciate."